Né en 1934 en Angleterre.Deux westerns dans sa filmographie:
JOHNNY LE BÂTARD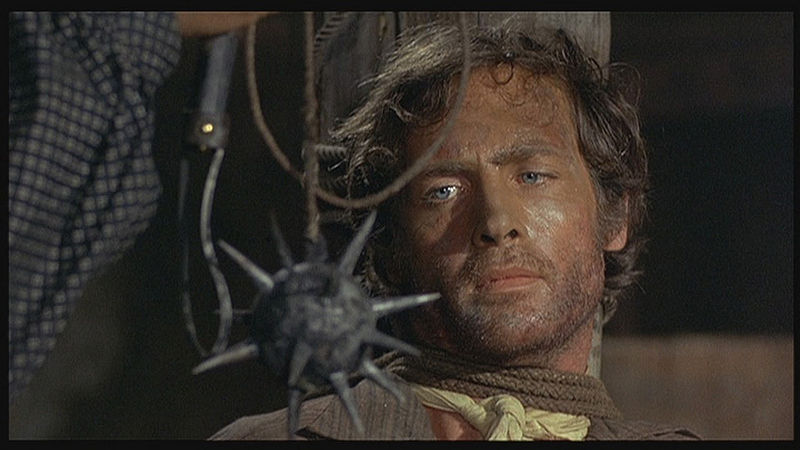 DJANGO , PREPARE TON EXECUTION
Hors western: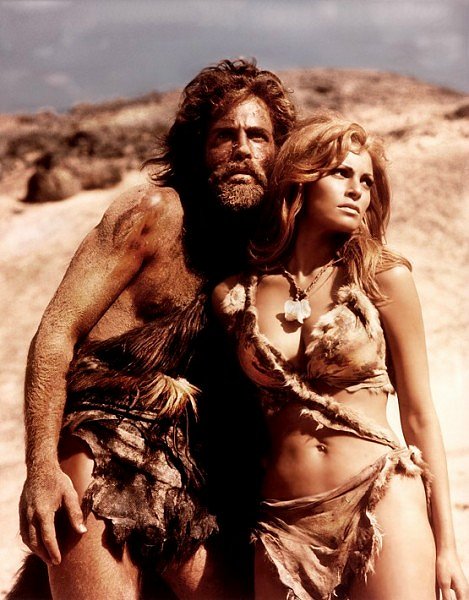 Un million d'années avant J-C,
avec Raquel Welch. (1966)
Gatti rossi in un labirinto di vetro
, avec Martine Brochard. (1975)

Rex Lee

Sergio Leone




Messages

: 6049


Date d'inscription

: 06/04/2010


Age

: 66


Localisation

: 19



Photo du RV manqué de peu dans sa carrière : James Bond. Il est en compagnie des autres finalistes dont le futur élu, G. Lazenby.

hugues

Enzo G. Castellari




Messages

: 348


Date d'inscription

: 12/04/2010



https://www.hollywoodreporter.com/news/john-richardson-british-actor-in-she-and-one-million-years-b-c-dies-of-covid-19-at-86

John Richardson, British Actor in 'She' and 'One Million Years B.C.,' Dies of COVID-19 at 86

The Hollywood Reporter

By Mike Barnes

1/7/2020


He also starred alongside Barbara Steele in Mario Bava's 'Black Sunday' and screen-tested to play James Bond.

John Richardson, the British actor who starred opposite Ursula Andress in She and Raquel Welch in One Million Years B.C., died Tuesday of COVID-19 complications. He was 86.

His death was reported by Cinema Retro writer Mark Mawston.

In Mario Bava's credited feature directorial debut, Richardson portrayed a doctor's assistant whose blood inadvertently brings a vampiric witch (Barbara Steele) back to life in the Italian horror classic Black Sunday (1960).

He screen-tested for James Bond after Sean Connery relinquished the role, but model George Lazenby was hired to play Agent 007 opposite Diana Rigg in On Her Majesty's Secret Service (1969).

For Hammer Films and Seven Arts producer Ray Stark, Richardson played an archeologist who discovers a lost city ruled by the immortal queen Ayesha (Andress), who believes he is her reincarnated lover, in She (1965), also featuring Peter Cushing and Christopher Lee.

He then donned a loincloth to star with Welch amid stop-motion dinosaurs animated by Ray Harryhausen in One Million Years B.C. (1966), another movie for Hammer and Seven Arts.

Richardson also starred in the spaghetti Westerns John the Bastard (1967), Execution (1968) and A Candidate for a Killing (1969) and had a supporting turn in Vincente Minnelli's On a Clear Day You Can See Forever (1970), starring Barbra Streisand.

Born in Sussex on Jan. 19, 1934, Richardson started out with small roles in such notable films as A Night to Remember (1958), the Kenneth More-starring 1959 remake of The 39 Steps and The League of Gentlemen (1960).

Back in England after Black Sunday, he had uncredited roles in Tender Is the Night (1962) and Lord Jim (1965) before breaking out in She. (He later returned, minus Andress, for a 1968 sequel, The Vengeance of She.)

Richardson spent most of the '70s working in Italy in such films as Frankenstein '80 (1972), Torso (1973), Eyeball (1975), Reflections in Black (1975), Duck in Orange Sauce (1975), Nine Guests for a Crime (1977) and War of the Planets (1977).

Richardson, who last appeared onscreen in 1994 and focused on photography in his later years, was married to actress Martine Beswick (One Million Years B.C., From Russia With Love) from 1967 until their 1973 divorce.

Tom Betts

Enzo G. Castellari




Messages

: 278


Date d'inscription

: 06/11/2010



Sujets similaires
---
Permission de ce forum:
Vous
ne pouvez pas
répondre aux sujets dans ce forum