Acteur italien né en 1927.
Deux westerns dans sa filmographie:
Le moment de tuer
(Le générique de la VF ne le crédite pas et, ayant revu le film, je ne l'ai pas repéré. Mais je ne suis pas infaillible, loin s'en faut...)
5 hommes armés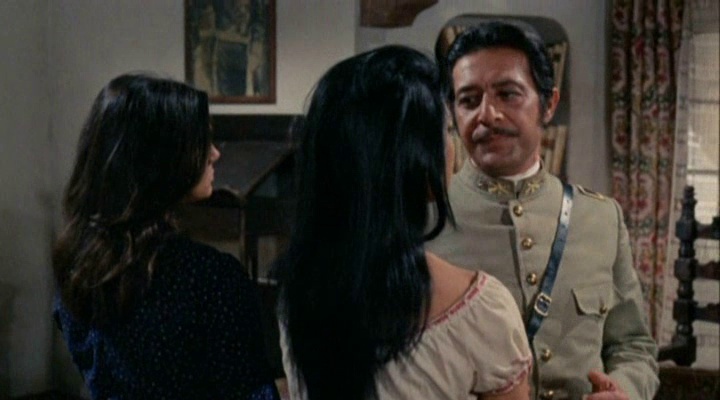 5 hommes armés
Hors western:
Mon oncle Benjamin
L'étrange vice de Madame Wardh
_________________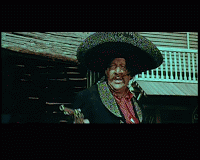 Dis-donc, toi, tu sais que tu as la tête de quelqu'un qui vaut 2000 dollars?

Rex Lee

Sergio Leone




Messages

: 6088


Date d'inscription

: 06/04/2010


Age

: 66


Localisation

: 19



Il est décédé à Rome le 11/09/2021.

Sancho Perez

Sergio Sollima




Messages

: 614


Date d'inscription

: 01/04/2012



https://time.news/the-actor-carlo-alighiero-died-he-was-94-years-old/

Mourning in the world of theater. The actor died yesterday at the age of 94 after a short illness. The announcement was made by the family. With Alighiero goes a piece of history of theater, television and cinema.

Born in 1927 in Ostra, in the Marche region, he left his wife, actress Elena Cotta – a love spanning 70 years – with whom he crossed the history of theater, television and cinema. Alighiero has trod the scenes until the last, before Covid stopped the world of entertainment. With energy, creativity, talent and fun, he has traveled an extraordinary period of time between the various arts. His story, and the one he lived with his wife, are a great story of love and passion for the show.

Carlo Alighiero made his debut in the theater with the Padua building in '52 with a classic, "L'Agamennone" by Aeschylus directed by Gianfranco De Bosio and immediately after in Vittorio Gassman's "Amleto". Although he was captured for a period by television, which in those years had just been born, in reality he harbored a love for theater and a vocation for directing, attending Orazio Costa's directing course at the Academy of Dramatic Art.

The teachers were the greats of the twentieth century theater, Orazio Costa, Sergio Tofano, Wanda Capodaglio, Vittorio Gassman and Silvio D'Amico with his lucid, exciting lessons in the history of theater. The academy companions were Monica Vitti, Luca Ronconi, Glauco Mauri, Luigi Vannucchi, Ileana Ghione, Renato Mainardi of whom Alighiero produced and performed with Elena the comedy "For a young girl who no one cries" at the Eliseo Theater in Rome, directed by Arnoldo Foà
With the theater came Elena Cotta, they married and had two daughters, Barbara and Olivia, and then grandchildren and great-grandchildren.

70 years have passed since their first meeting in Milan in the autumn of 1949, and then they moved to Rome to attend the Silvio D'Amico Academy.

Since then, together, they have trod the scenes of all the theaters in Italy and in 2012 they celebrated the Wedding of Diamond renewing the promise of marriage made on December 30, 1952.

In the seventies, the desire for family and professional unity led Carlo to an independent theatrical training, destined to live a research experience with passion: "Edipo" by Seneca, "Amleto" by Riccardo Bacchelli, where with the direction of Carlo, Elena interpreted the problematic role of the protagonist. Until the beautiful staging of Goldoni's "Arlecchino servitore di due padroni" directed by Carlo who inaugurated the Teatro Manzoni in Rome of which he was artistic director until 2002. The show ended with two long tours: in China, where for the first time an Italian company landed, and in Russia, reaching as far as Siberia. It was the end of the eighties, and since then Carlo and Elena, as founding partners of Manzoni, with their company have acted steadily with a highly appreciated repertoire always witnessed by a large audience with a choice of texts of excellent theatrical tradition, making to debut in the theater with great entertainment personalities such as Fabrizio Frizzi – his great friend – and Rita Forte.

But alongside the theater, there has also been great television, since its inception in 1954, when it was still broadcast live and TV entered the homes of all Italians. Carlo made his debut in '54 under the direction of Alessandro Brissoni with Albertazzi and De Carmine, then worked in "Maigret" with Gino Cervi and with Andrea Camilleri, Daniele Danza, Silverio Blasi, Morandi, Anton Giulio Majano, Giuseppe Fina. The great popularity reaches her in 60 in the role of the assistant of Ubaldo Lay – the Lieutenant Sheridan of "Giallo Club"; but the long seriality was close to him and he proposed to the authors to "kill" his character to devote himself to the theater as an actor and director.

It is difficult to condense an artistic history that has spanned such a long period of time where, alongside the beloved theater, various participations in the cinema of the seventies have also taken place (from Dario Argento to Sergio Martino, from Damiano Damiani to Lucio Fulci), radio plays that made an era, years of dubbing in the golden age (it was the voice of Anthony Quinn, personally chosen by Quinn, and many others), the extraordinary and unforgettable narrative voice of Homer of Franco Rossi's "Odyssey" that made an epoch …

The funeral will be held on Tuesday 14 September at 11.00 in the Church of San Francesco a Ripa in his beloved Trastevere.


Tom Betts

Enzo G. Castellari




Messages

: 280


Date d'inscription

: 06/11/2010



Sujets similaires
---
Permission de ce forum:
Vous
ne pouvez pas
répondre aux sujets dans ce forum