L'acteur italien est décédé hier , mardi 12 octobre 2010
. ( source : blog de Tom Betts )
Ses westerns :
4 dollars de vengeance
Ballade pour un pistolero (capture ci-dessus)
Le Juge
Anthony Ghidra / Angelo Infanti
.
Ballade pour un pistolero.
4 dollars de vengeance
Hors western: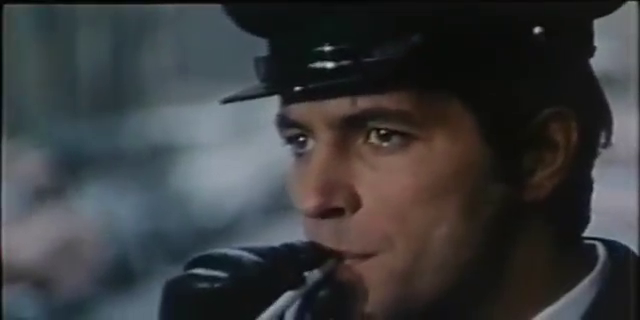 Coup de force à Berlin
(1967)
Le corsaire noir
(Sergio Sollima, 1976)
Dernière édition par Rex Lee le Dim 12 Juin - 7:18, édité 5 fois
_________________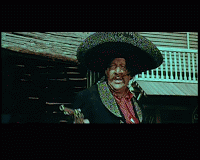 Dis-donc, toi, tu sais que tu as la tête de quelqu'un qui vaut 2000 dollars?

Rex Lee

Sergio Leone




Messages

: 5653


Date d'inscription

: 06/04/2010


Age

: 64


Localisation

: 19



... et Les Amazones, de Terence Young, un peplum proche du spaghetti (tourné intégralement à Almeria, Plage de Monsul où un important décor, la cité des amazones, avait été construit).

Le Juge : voilà un film à faire sortir en DVD .

JO

Sergio Leone




Messages

: 4203


Date d'inscription

: 10/05/2010



INFANTI, Angelo [2/16/1939, Zagarolo, Lazio, Italy - 10/12/2010, Tivoli, Lazio, Italy (heart attack)] - actor, singer.


Tom Betts

Enzo G. Castellari




Messages

: 219


Date d'inscription

: 06/11/2010




old timer

Sergio Leone




Messages

: 1601


Date d'inscription

: 20/05/2010



Farewell to Angelo Infanti face of Manuel Fantoni
Born in '39, he achieved notoriety with 'Borotalco'. Greenfinch: I lost a friend - VIDEO –

ANSA.IT
By Alessandra Magliaro
October 13, 2010

ROME - For fans of Carlo Verdone's films, after the death of Mario Brega in '94, the death today at the hospital of Tivoli of actor Angelo Infanti, 71 years old, the unforgettable Manuel Fantoni di Borotalco. He died of a cardiac arrest. He had felt bad on Saturday in his home in Zagarolo, the small center near Rome where he was born on February 16, 1939. Perhaps on Thursday the funeral, family members say.

He owes great popularity to Carlo Verdone (he also wanted it in Bianco Rosso and Verdone from 1981, as well as in Borotalco), but his career is long, studded with police B movies but also with auteur films such as Francis' Godfather Ford Coppola, Il Gattopardo by Luchino Visconti and in the 80s in Storia di Piera by Marco Ferreri. Deep voice, charming presence as a playboy of the 70s, Angelo Infanti had also worked in sexy films, including the black Emanuelle series by Joe D'Amato. With Bud Spencer he worked in Piedone d'Egitto, with Alberto Sordi in Traveling with Dad, with Diego Abatantuono in Attila the scourge of God.

Among other things, on TV he was seen in the first Octopus by Damiano Damiani (who also wanted it in the Inquiry), in Vite Armored, Don Matteo, Gente di mare. A year ago it had been directed by Fausto Brizzi in Ex. But the self-styled architect Manuel Fantoni of Borotalco is his cult role, quoted by heart by Verdone fans and clicked on YouTube. "One fine day I embarked on a freighter flying the Liberian flag. For two years I traveled the world and never knew what the fuck that cargo was carrying, but perhaps one day I understood it: drugs" shouts Fantoni to the clumsy Sergio Benvenuti who listens to him kidnapped and then he decides that to conquer Nadia (Eleonora Giorgi) he can take inspiration from the architect's football seduction and begins to pontificate on the Hollywood stars, Burt Lancaster alcoholic, Burt Reynolds buro, Robert Redford too tender ... Until the final unveiling when Manuel Infanti shouts to Sergio Benvenuti: "Nun is true nienteeeee, I told you n'sacco de fregnaccee". Two years earlier Angelo Infanti had tried to seduce the tired Magda di Furio of Bianco Rosso and Verdone.

The two, Verdone and Infanti, had met at Sergio Leone's home, the director who encouraged Verdone and produced the first film for him. "I have lost a dear friend," Verdone told ANSA as soon as he heard the news. "I had met him at Sergio Leone's house, he was the beautiful classic of the past. One who could play classic roles, but also action films - continues Verdone -. When I wrote 'Bianco Rosso e Verdone' I thought it was perfect to undermine Furio's wife. He had the right face. But the success for him came with the character of Manuel Fantoni in which I represented a real example of mythomania. Too bad - concludes the director - he was a witty person with whom I loved to work ".

Even Fausto Brizzi, with whom he had worked two years ago in Ex, has a good memory of him, "a pleasant and very nice person".

https://www.ansa.it/web/notizie/rubriche/spettacolo/2010/10/12/visualizza_new.html_1733543572.html

Tom Betts

Enzo G. Castellari




Messages

: 219


Date d'inscription

: 06/11/2010



Great text about this actor we didn't Know very well. Thanks !

old timer

Sergio Leone




Messages

: 1601


Date d'inscription

: 20/05/2010



Sujets similaires
---
Permission de ce forum:
Vous
ne pouvez pas
répondre aux sujets dans ce forum